Rules for leagues umpired by CASUA
Rules are in PDF, printable files.
Men's League Rules (Pitching rules to be enforced)
2022 Softball Alberta Handbook
Base umpire – angles and positioning
Softball USA – Angles and Distances (Powerpoint)
After you download the file, open it and p

ress the F5 key to see the show

to move to the next screen press the space bar.
What to do with Lighning in the Area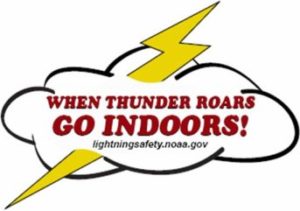 Our procedure if you see lightning
If the bang comes in less than 30 seconds then

evacuate the field

send teams and spectators to safe area like cars, or change rooms

start timing, and do not resume the game for 30 minutes after the last boom has occurred, and that the field is playable to continue the game
remember the clock starts again after each boom.

If the bang takes longer than 30 seconds then proceed with caution.

get some people to keep watch on the sky and let you know as soon as the 30 second rule occurs, the evacuate
Please read and be aware of storm dangers and procedures.
A true story about lightning
Plate Mechanics
A good description for new umpires as well as a review for all qualified officials.
DVD's To Loan Out
Get starting positions, movement, angles, proper distances and mechanics description
DVD # – 1 Umpire System Umpires – Slow Pitch
DVD # – 2 Umpires – Fast Pitch
DVD # – 3 Umpire System
To borrow one or all of these DVDs E-mail Pat or phone 403-314-0231. You may keep the DVD for about two weeks.
Bat Regulations
Scholarships
Help for Catchers and Umpires